What comes to your mind when you hear the phrase 'Unity in Diversity'? Is it India? Not from the social media perspective, but your own formulated thoughts.

If yes, then you've paid attention in school because that's what we've been taught. Our nation has been a proud bearer of this title since forever. In a place where culture changes every 50 kilometres, a difference of opinion is pretty inevitable.

But are we, as citizens, becoming accustomed to a certain kind of truth only and not giving room to anything else?

The misuse of social media's excessive freedom to say whatever comes to our mind has grown to the extent that it has taken the shape of an entire culture. A little dissension can cause people to unhesitatingly withdraw support for a public figure or an organisation and make attempts to take them down as a way of punishing them for saying or doing something that is offensive to the sentiments of a particular person or group of people. This is known as Boycott culture or Cancel Culture, wherein people try to end the career of a person or an entire organisation altogether by 'Cancelling' them. After all, it's so easy. Just a couple of hashtags on a social media platform and…done!
Tanishq, a well-known jewellery brand, and Surf Excel, a detergent brand, have often found themselves in front of these online judges who proclaim that the ads being made are 'against Indian culture and dignity'. Protesters go to the extent of threatening to boycott the brands if they don't take the ads down. Consequently, the brands cave in and withdraw the ad, because they too need to maintain their market. But are they really at fault in experimenting with something new?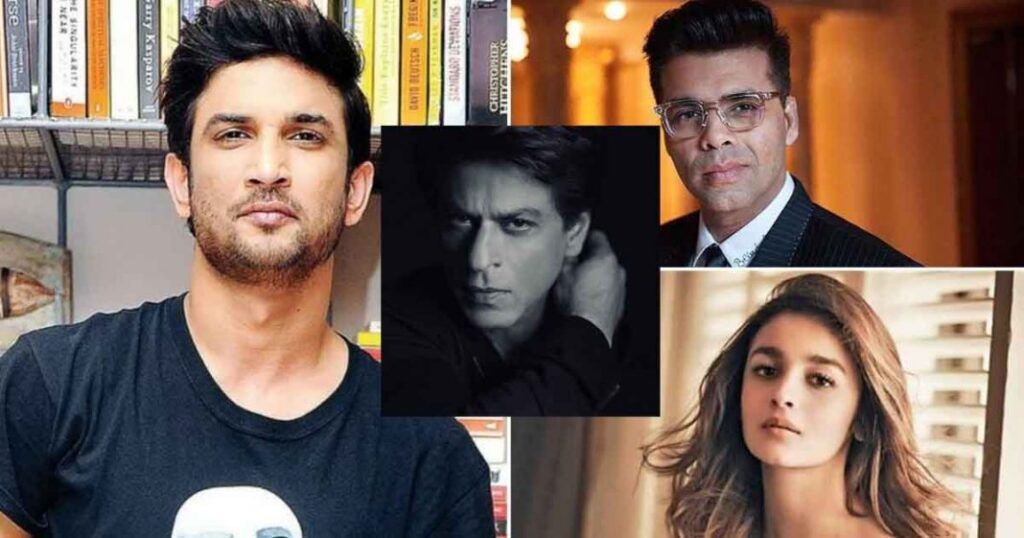 Hashtags like #BoycottPadmaavat and #BoycottKareenaKapoorKhan have trended on Twitter in 2018 and 2021, respectively. This trend reached its pinnacle in the country after the sudden demise of Sushant Singh Rajput, with people blaming and menacing celebrities like Karan Johar and Alia Bhat for promoting nepotism and asking for a complete boycott of their movies.

Sadly, this phenomenon is not just confined to India. J.K. Rowling, who made us believe in magic as kids, has faced backlash from her very own fans, who interpreted her tweets as having an essence of transphobic beliefs, making her one of the most prominently "cancelled" individuals at the centre of the cancel culture debate. The term once again came into the limelight with the #MeToo movement, where we saw the cancellation of public figures like Harvey Weinstein, Kevin Spacey, Louis C.K and R. Kelly because of sexual abuse allegations against them (of course, we are not supporting these figures yet we are just telling how the cancel culture had seeped into other movements as well). Johnny Depp was even dropped from The Fantastic Beast franchise following sexual and alcohol abuse allegations against him, even before those allegations could be assessed or judged in legal settings. This shows the seriousness with which social media trends are believed.

Note that we are not here to prove any organization or individual right or wrong. We are not even taking sides at this point. We are not the social media that proves someone innocent or guilty. We are just stating what we observed around us.

Cancel Culture appears to be a virtual court trial where the verdict is faster than ever (hoping that the actual judiciary would be half as efficient), but the verdict is really extreme and mostly unfair. It starts with a few people pointing out the offence, and the majority just jumping on the bandwagon to defame and take away the livelihood of others.

Since every action has an equal and opposite reaction, the aftermath of seconds of impulsivity is worth taking notice of. Sharing diverse opinions is the essence of a democracy, but the fear of possible backlash and arrests makes people unwilling to speak their minds. It violates the free and open exchange of ideas. It inhibits creativity and the dare to point out something important in the society. Someone thinking out of the box would ponder over a thousand times whether they should actually go public with their content or not and would ultimately refrain from doing so, because we cannot stop nitpicking; all the creativity gets suppressed (for reference, see the comic quality of stand-ups these days, the fear of going in jail lurking in almost every other joke). Most importantly, people lose honour and dignity along with their jobs.
Coming to the million-dollar question of whether it is right or wrong!?

Stating an opinion is right but passing a judgement is wrong. With the Internet, word spreads like wildfire, and you cannot/should not believe everything you see. While social media is capable of and has successfully brought some very hideous and gruesome issues to everyone's attention on past occasions, it is clearly not the right platform to prove someone's guilt or innocence. After all, these social media trails are carried out by anonymous accounts, which are inclusive of anti-social elements lurking around in society.