Becoming a travel blogger seems like a fabulous picture in idea, but as you get the ball rolling the methodology can get increasingly overwhelming. And if you like solo traveling and are a woman, then it's not unusual to receive some stares and listen to some gossip from society. To be full-time and make a living from your travel blog, it's not entirely as straightforward as just pitching up a few posts and maintaining a Twitter account or Facebook page. Being successful in blogging takes plenty of techniques and sound business sense, as well as an aptitude for conveying stories and showing them in a way that encourages people to see the world. But whatever the difficulties might be, many women can't resist the seduction of thrill and adventure. This is the reason there's no lack of women travel bloggers across the globe! Stay tuned with the article till the end as we uncover the secrets for becoming a more than successful travel blogger, and enjoy the breathtaking pictures captured by Charu, Navneet, Smriti and Swarnali.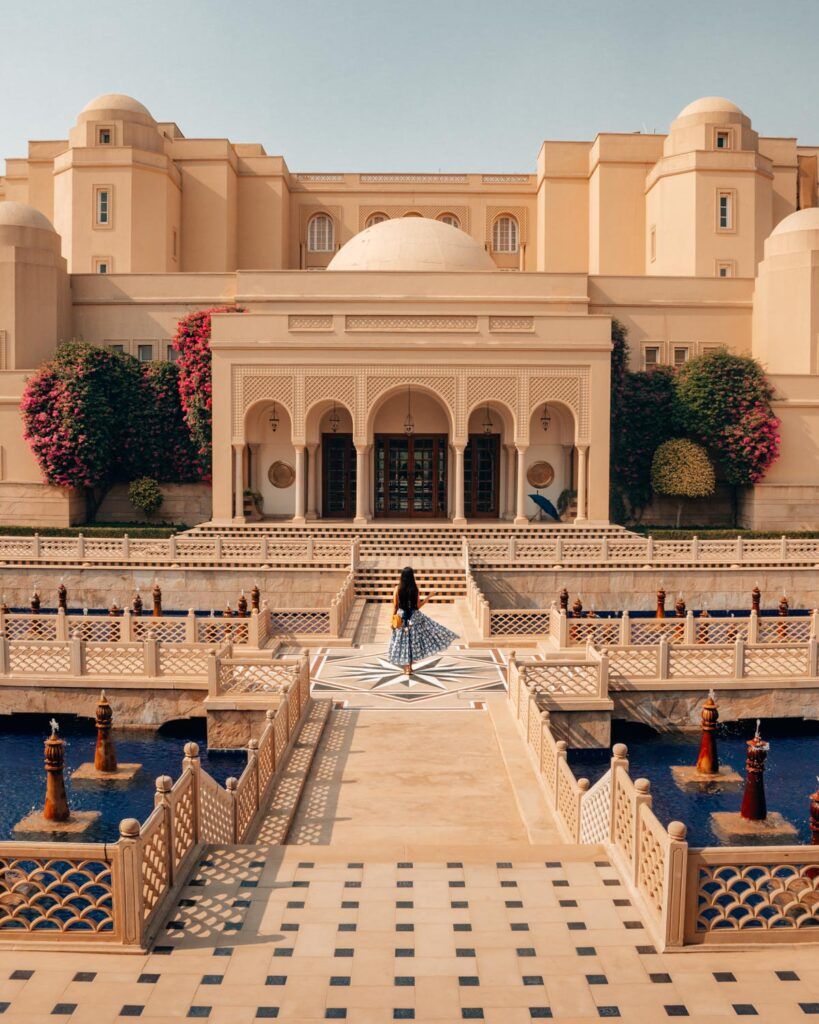 Handling a blog is like handling a business, and if you don't go to "school" and continuously learn, you're going to fall back. Every successful person always endeavors to enhance their skills and wisdom. Read what professionals have to say, understand what works, and apply the tips you pick up to your blog. If somebody has been there and done that, why try to learn that via hit and trial? Read the best way to do it!
Understanding your audience is pretty important. Knowing precisely who you want to convey to will help decide your every blogging move – from the sort of stories you're composing and which social networks you're most engaged, to which labels you partner with in the future. Having the reader in the forefront of your senses is an efficacious way to stay concentrated. Ask yourself a lot of questions: How aged is my audience? Are they primarily male or female? What sorts of things concern them when they travel? How do they behave on the web – do they want lengthy stories or quick posts? What different travel magazines do they appreciate reading? Push to answer questions like these as accurately as you can, and form a flawless reader profile. Use this profile to steer your content, blog design, social media strategy.
There are remarkably few travel bloggers that produce products. Most of the time, travel bloggers end up earning money by producing sponsored content and getting paid to go on journeys. That's cool if that is something you like to do, but that is time-consuming and demands you to be regularly working. You never have time to rest or do something for yourself. It's not a hamster wheel you want to be tied to. It's not sustainable. Products let you make something once and make revenue while napping, sightseeing, or getting a suntan on a beach! They give you ownership of your earnings and an opportunity for your readers to buy something from you and give back!
Don't get bogged down in technological stuff. As you become more experienced with blogging, you'll start to hear phrases like 'Google page rank', 'affiliate marketing, and 'SEO' (search engine optimization). Operating your website is entirely technical behind the scenes, and that can be overwhelming for novice bloggers. It's alluring to try to learn it all, but getting too deep in all the technicalities will draw your concentration away from your writing and readers and towards Google slavery instead – not a place you want to be.
Networking with other travel bloggers can assist you to become better known in the industry, but by going beyond the industry, you can be the travel person everyone else turns to for quotes, discussions, and recommendations. Once you've got the ball rolling and built an audience, you can start considering working with other travel brands. Prosperous partnerships rely on pitching to labels that share your values and expedition style, so you have to be strategic about who you choose to work with.
Money won't come quickly, in huge amounts, but it will come if you've taken the steps to create an engaged, loyal audience. There are several ways you can leverage that audience to make you some cash – affiliates, brand partnerships, freelance writing work, consultancy, creating your products to name a few.
You must understand as Rome wasn't built in a day, likewise, your blog won't build itself overnight either. Don't wish for anything but hard work for the first year. Create something that will last. The light is always at the end of the tunnel, but too many individuals give up right before the end. Today if we only talk of India, we have innumerable successful women travel bloggers such as Charu, Swarnali, Smriti, Navneet, Jhanvi, Grishma, Sona, Yogita, and many more to come! Their hard work and passion speak for their success. Maintain practical anticipations about your blog. So stay focused and no one can stop you from achieving your goals like they did!