The tendency of any love affair is to stand apart from the rest of love stories. That is why every love story is unique in its own way. Still, most of the love stories follow a common path. They have a similar kind of beginning, middle and end. Either the Romeos and Juliets meet a tragic fate, or they start to live happily everafter. These stories are popular, because they are easily relatable. But then, there are stories that leave us bewildered. Stories that goes beyond the known formulas of love… They make us stand in front of an invisible mirror with a question mark of uncertainties. Let's revisit such films together.
Love is the most favourite theme of most of the filmmakers, artists, and authors. You can find millions of romantic movies out there. Still, a movie that speaks of an out-of-the-box love story is still rare. These movies stand apart from the rest of the romantic movies by their story line. Love surpasses the boundaries of language, gender, religion. Sometimes, it discovers its triumph in a lifelong waiting; sometimes it chooses to grow from the ashes of any destructive memory. Here, we will speak of 4 movies that will take you to four different realms of love. So, are you ready for love?
Barfi: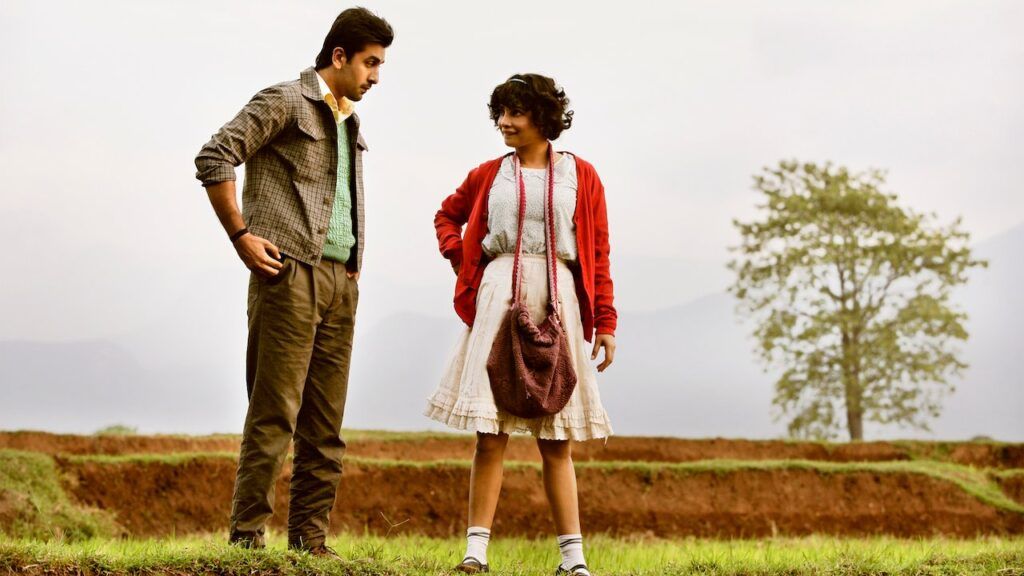 Anurag Basu's Barfi was released in 2013. The main points of the love triangle represent three completely different domains. These three points are undoubtedly Barfi or Murphy Johnson (played by Ranbir Kapoor),a born deaf and dumb person, Shruti Ghosh (played by Ilena D'Cruz) who is a gorgeous and educated girl, and Jhilmil Chatterjee (played by Priyanka Chopra) who is the autistic childhood friend of Barfi. On the one hand, the unsuccessful love of Shruti and Barfi leaves us questioning what we should settle for in life. Should we settle for love even if the future is not secure? Like many of us, Shruti also did not dare to choose that love without monetary security. And she repents for the rest of her life. On the other hand, we find the innocently beautiful love story between Jhilmil and Barfi. We see how two incomplete people can make a complete relationship. They don't need anything, even not the language to be in love, to stay together, forever.
WALL-E
Andrew Stanton's WALL-E is a science fiction film of 2008. It is the love story of two robots, WALL-E and EVE. Here we see a world of the 29th Century, when earth is no longer habitable for living beings, and humans had moved to Axiom, a large spaceship. WALL-E, an old robot that still dwells on earth, meets EVE who is sent to earth to scan the planet for the signs of sustainable life. In this film we see how humans are becoming more robotic, and robots becoming more humanistic. This irony reaches its climax when a living seedling is revealed as the most expensive gift of love. A tree- a life is the most precious thing that we have. Let's understand and value this simple truth before it is too late.
Hiroshima mon amour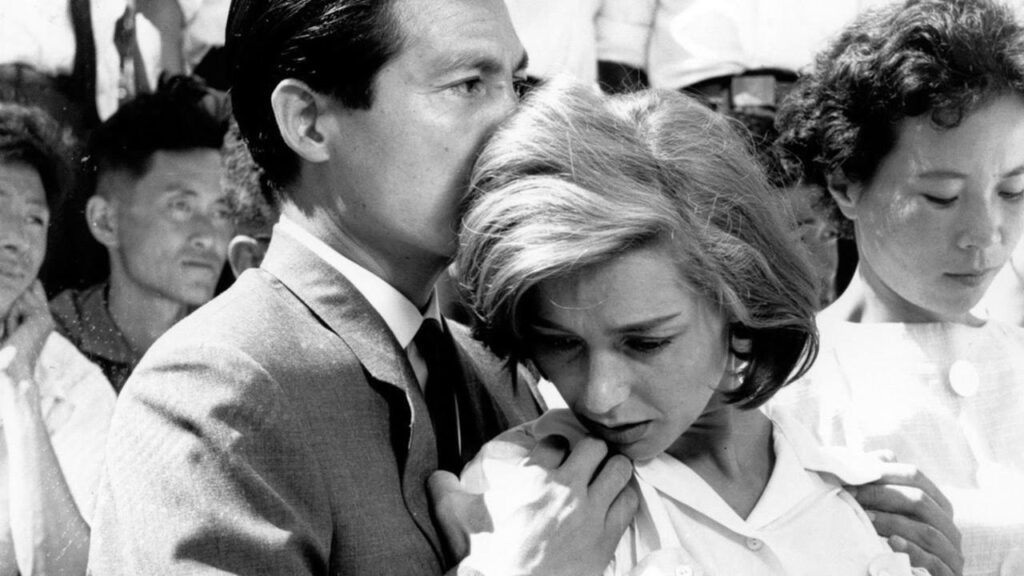 Hiroshima mon amour or Hiroshima My Love is a cult romantic drama of the French New Wave art film movement. It is directed by Alain Resnais and it came out in 1959. The film starts where we find two lovers,Elle and Lui, are closely embracing each other. We do not know their name, their identity; all we can hear is the devastating memory of Hiroshima bomb attack on August 6, 1945 in a calm, tired and traumatized female voice. The scenes jumps back to the footage of news of the bomb attack and then suddenly comes again to the lovers where the male comforts the female, "You saw nothing in Hiroshima, nothing." The film addresses the existential crisis of modern humans, the instability of love and yet, the urge of holding someone or something very close to our heart.
The Lunchbox
"Sometimes even the wrong train takes us to the right station."
That is the theme of The Lunchbox, a film by Ritesh Batra that was released in 2013. Ila, a middle-aged housewife, tries to put romance back to her marriage life by cooking delicious lunches for him. She delivers the lunchbox through the famous Mumbai dabbawalas. But, accidentally these boxes were being delivered to Saajan, a widower who is about to retire from his job as an accountant. A letter along with the carefully cooked lunchbox paves the way of an undefined friendship between two lonely middle aged persons who have not met each other. One day they planned to meet,but Saajan could not gather the courage to face Ila. On the next day she wrote to her, "…I just watched you wait. You were beautiful." In the end of the film they leave their old address, old identity and plan to move and start afresh, though not together. But they search for one another, they wish to be together and the film ends abruptly. But in the end what is love but searching? In love we search ourselves through others, and the journey continues.