The writer is a Psychology majors student from Delhi University and has a sensitive mind towards every form of art. She talks about the documentary series that depict the horrors of what's happening to our planet.  
"Our ability to live is what is at stake", says Al Gore former United States Vice President, in his multiple sessions where he addresses the masses. According to him, if one looks at the 10 hottest years ever measured, they've all occurred in the last 14 years. This was a statement made in the year 2006. In the documentary, "An Inconvenient Truth", Gore stresses that "global warming is really not a political issue, so much as a moral one". Most of us reading this article believe that our planet is so big and one can't possibly have any lasting, harmful impact on the Earth's environment, but that's far from the truth.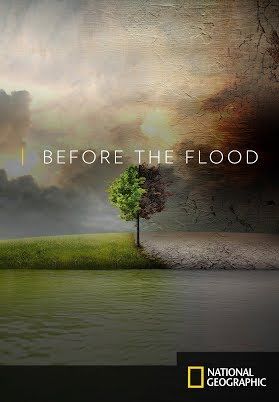 Another documentary, "Before the Flood" involves the actor and UN Messenger of Peace Leonardo Di Caprio exploring different parts of the world, doing first hand research and raising awareness at the UN conference about issues like fossil fuel consumption, climate change, extinction of animals like the dodo, Tasmanian tiger, the moa which has led to the decimation of the ecosystem forever.
For the American economy, oil is a major component used in the transportation sector, fossil fuels and natural gas are used to generate electricity. India is the third largest emitter of carbon dioxide due to its over dependence on fossil fuels and energy access is as much a challenge as climate change, due to its population and the evident poverty.
According to statistical data, electricity used by one American equals the electricity used by 34 citizens of India, hundreds of cubic kilometers of ice has melted in Greenland over the past few years, China has been through a massive industrialization in the past four decades. Till 2040, there will be no sea ice left on the Arctic Ocean and one will be able to sail over the North Pole. A huge chunk of the world population lives near oceans. If water levels rise, these residents will relocate themselves and migrate to other countries. Hence, global warming isn't just an environmental issue, it's also a matter of national security.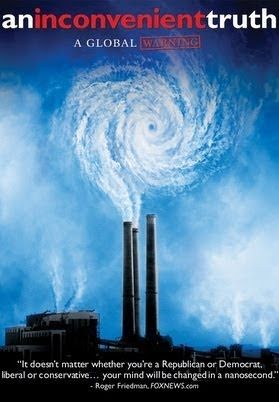 The rivers have been poisoned and massive forests have been burnt down. It's not like we're unaware of these concerns, but we deliberately choose to turn a blind eye towards them. Even world leaders aren't bothered, even though we've all known about this problem for over half a century. The UN General Secretary Ban Ki Moon says "Considering the vastness of this universe, Earth is just a boat, and it's sinking. And so are we."
Almost everything we do produces carbon dioxide, including our modes of transportation, the way we build cities and produce food. This is leading to polar caps melting, sea levels rising, dangerous weather patterns, floods, droughts and wildfires. Nightmarish, isn't it? But what if I tell you we can all consciously choose to reduce our own carbon emissions to almost nil by making decisions about the products we buy, the power we use, and the vehicles we drive. We are all liable for contributing to global warming. Thankfully, the solution to undo this is in our hands, too.
Although, imagining a country like India where a major chunk of the population depends on coal and petroleum to become fossil-fuels free is a distant dream, the other countries can consciously choose to make an effort towards this direction. It's high time we realise that climate change is real and urgent and not a figment of our imagination.
These documentaries are eye-opening as well as frightening that everyone who still questions the damaging effects of human behaviour on the environment should watch. The facts are presented in such a thought-provoking manner that it's impossible to not have an impact on the viewers.
Though, I do feel that it would have been better if more emphasis was placed on discussing the solutions to these environmental concerns rather than talking only about the problem in so much depth, it's worthy of appreciation that both the documentaries are very well-presented and have appealed to the masses, as was the objective.