Heroes are made by the path they choose and not simply by the powers they are graced with. In the world of ed-tech, some superheroes exist to lift people up.
In a galaxy far, far away, in a time long, long ago, students used to dress up in ironed clothes, polished shoes and put heavy bags on their shoulders. They used to march towards their schools with the rise of the Sun every morning. But for more than a year now, students had been facing the wrath of the villain – the COVID-19 pandemic and the subsequent lockdown and had been locked up in their homes. The fun of going to school and studying with their friends has now become a thing of the past and students, with eyes full of hope and dreams of better days, look for a time when they will be able to go to school.
While the students suffered sitting inside their homes, their fun moments and important learning time being ruined by the evil villain, there appeared a glimpse of hope, a BRIGHT LIGHT – in the form of online educators – the SUPERHEROES OF MODERN EDUCATION.
Marvel's EndGame might have given a farewell to some of our beloved superheroes, but that doesn't mean the world will remain bereft of superheroes now. Teachers are always given the highest level of respect in our society because they shape and give direction to a child's raw talent, make him/her capable of doing things in life and lead a life that is both filled with success and happiness for them.
During the pandemic, the world had witnessed and given their share of respect to the superheroes who worked in the form of doctors, medical staff, frontline workers, etc. Besides these people who worked as the backbone of every country in these tough times, there were other people, who worked vigorously to protect students' academic years and give them as much knowledge as they could give from the confines of their homes.
These are the Superheroes Team Yoof decided to give honor to in this issue's cover article.
Today, we will make you meet some of the Superheroes who do not work at Avengers Headquarters or in Batman's Cave but actually, sit in front of their screens and help thousands of students shape their academic careers with their powers of knowledge and technology!
Like Thor's Hammer and Axe, these Educators are using their special weapons of pen-tabs, ppts, laptops, and engaging videos to teach students in the best possible manner.
When coaching institutes, schools and colleges remained shut, students feared about their future, the looming dates of their entrance examinations coming close towards them like Ultron's minions, these Avengers and Justice League members came forward to protect the students' future. They gave notes, ppts, sample papers, doubt sessions, and so many other things that made education easily accessible to the kids and made fun of them. Let's see what our superheroes (and the term 'hero' does not denote only men) are saying about this infinity war: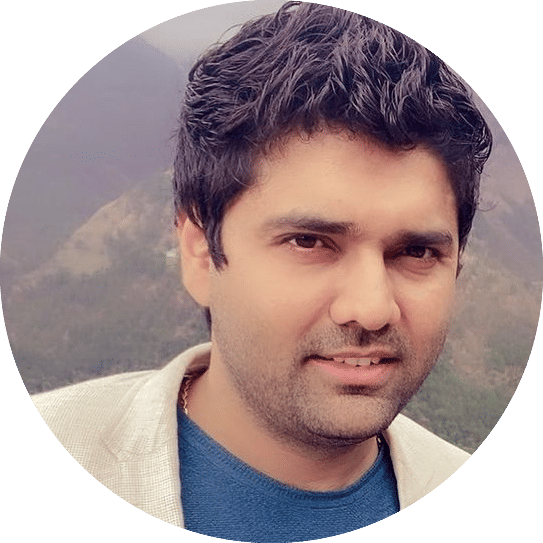 Abhinay Sharma: The Thor of EdTech
While creating the character of Thor in Marvel, Stan Lee described- "How do you make someone stronger than the strongest person? It finally came to me: Don't make him human — make him a god." Students also claimed Abhinay Sharma and his own YouTube Channel 'Abhinay Maths' helped like God for all Indian students who are preparing for competitive exams. He got selected in SSC CGL, one of the toughest exams for Govt. jobs, 5 times and scored 99% in Quants! As Thor had Mjolnir, a magical weapon, Abhinay has his YouTube Channel with nearly 2 million followers ( and it's equally magical as it protects the country from the threat of unemployment!). He is also a top educator at Unacademy. Abhinay Sharma, the author of 2 books, is also a motivator and entertainer as he transforms the burden of study into an enjoyable experience.
As Mr. Sharma was asked about his voyage in this world of education technology, he shared that he even got the opportunity of being a gazetted officer after cracking Govt. exams, but he chose to be a teacher. In 2017 he opened his own coaching center for the preparation of competitive exams, 'ABHINAY MATHS CLASSES'. He started a youtube channel to teach students who cannot afford to come to Delhi for preparation. Today, this is one of the leading channels in India for learning maths. He observed that online education could bring a change in the Indian education system. There are multiple superpowers of EdTech- it saves the time of students as well as teachers, a teacher can connect with thousands of students at a time which is impossible in an offline classroom, and the students who hesitate to ask any question in offline mode can ask a question in the written format from any corner of the country. Like a true teacher who serves the country, Abhinay Sharma utters, "To limit one's knowledge, to hide it, not to spread it, is like stealing from your own self".
When team Yoof asked Mr. Sharma, one of the top online educators in India, to convey his message about using technology in education, he stated that it is the duty of EdTech torchbearers to spread a part of their knowledge for free. Like we pay taxes to the Government for the greater good, we should also expand the area of education through EdTech for the sake of the nation. EdTech gives us the liberty to connect with thousands of students across the country. We must carry forward the light that experts like Abhinay Sharma have already illuminated.
Proper education always goes beyond the basic needs of good marks and good jobs. It aims to create a better philosophy for the world. Abhinay Sharma's teaching touches us there.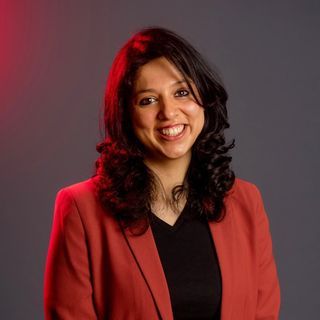 Dr. Vani Sood Dhindsa : the Wonder Woman
Dr. Vani Sood Dhindsa is the Wonder Woman of the edtech universe. Like the DC superhero, she possesses superhuman strength, and stamina to work as the HOD of Biology at the EdTech giant Vedantu. She is one of the pioneers of EdTech in India and has been with Vedantu since the initial days. Moreover, she also has the enhanced senses and intellect of Wonder Woman to fight the evils that live within the Indian education system. She is the first and only online teacher of India with nearly 200K followers on Instagram. Being a gold-medalist doctor by profession and a teacher by choice, Dr. Dhindsa inspires youth.
Gender equality in the world of EdTech is still a yet-to-be-achieved dream. "I am very saddened to see that gender inequality does exist…and we, as educators and as working professionals, have a duty to fight against it.", said Dr. Sood when our team asked her how to fight this evil in her arena. Fortunately, she has not faced gender inequality in her personal and professional life, but she affirms that it "does not insulate us against how our nation is gender unequal". She passionately believes that an environment of equality is needed for education, democracy, and social justice. We must move beyond the boundaries of 'man' or 'woman', and believe in the power of 'human'. For 11 years she has been serving the nation with her enlightening lectures and feels extremely thankful to be a part of a gender unbiased organization. She strongly encourages the necessity of leave policies that support women in the days of their period and maternity. She talked about the maternal and paternal policies by the Government of India as she agrees that childbearing is biological, child-rearing is not. She says that edtech leaders should play an active role in "smashing the stereotypes and breaking the chain of patriarchy". As a woman of her words, she is being the change that she aspires to see.
As team Yoof asked Vani Sood Dhindsa what is her message for using EdTech in this post-covid era, she shared that in this situation, nothing is a "bigger empowerer" than technology. She points out that as a developing country, India faces two major barriers- economical barriers and geographical barriers, as a major portion of Indian students is from the hinterlands. "So how do you break a geographical barrier and how do you break a monetary barrier? You can only do it with Edtech", suggests the wonder-creator of Vedantu. As EdTech tools are now available in India at an affordable price, it is the best weapon to eradicate the "inability to pay, and inability to move". Explored properly the interaction and connection between a teacher and a student can also be established through EdTech. So, "embrace it to enable and empower the future of India" was her final word for using technology in education.
Marston mentioned, "Frankly, Wonder Woman is psychological propaganda for the new type of woman who, I believe, should rule the world". Here our Wonder Woman, not only justifies the line by ruling the world of Edtech but also she stands there with her head high and urges the youth of India to create wonder, to rule, to conquer.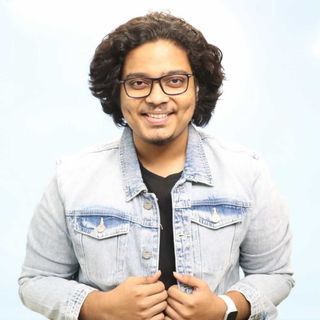 Atharva Puranik: The EdTech Superman
Atharva Puranik is the Superman of EdTech Universe. As one of India's youngest educators with huge success in online platforms, he uses his superpowers in teaching and achieved more than 271k subscribers on YouTube. Just like Clark Kent has another identity of Superman, our EdTech Superman too has the dual role of being an influencer and a motivational speaker. He is optimistic and eager to acquire new powers every day. This tech-powered man also co-founded 'Padhle', the online educational platform.
As Atharva Puranki was asked about his experience of online teaching, he shared his amazing feelings regarding EdTech with Yoof. Technology, according to him, has given him the power to connect with millions of students, teach them, solve their problems. EdTech enables students to access every piece of information, even for free. The possibilities of EdTech have always inspired Mr. Puranik to provide educational content for free or at a very minimal rate that everyone can afford. This thought of serving the nation makes him a light-bearer in the field of education technology. "Looking at the rate of development of technology in India, education will soon be available in every corner of the nation.", hopes our EdTech Superman.
Atharva Puranik agrees that the concept of studying online is very new to us. We have always seen the conventional method of studying, going to a classroom, and gaining knowledge. So when team Yoof asked him for his message to use technology in education, he suggested the best possible ways to adapt to the new changes. For students, he has some simple tips. Use a bigger screen, avoid very close contact with smartphones, and spend some time offline, with no involvement of smartphones. Students, in this online environment, must try to reduce their screen time to have a balanced career and life. He conveyed a salute to all those teachers who have given their best effort to spread education in this changing time since everyone does not have a very deep knowledge of technology.
"It's time for educators to make maximum use of technology since we never know, we would be explaining the heart diagram with the help of AR features in the future, in the classrooms", expresses Atharva Puranik, dreamer of EdTech.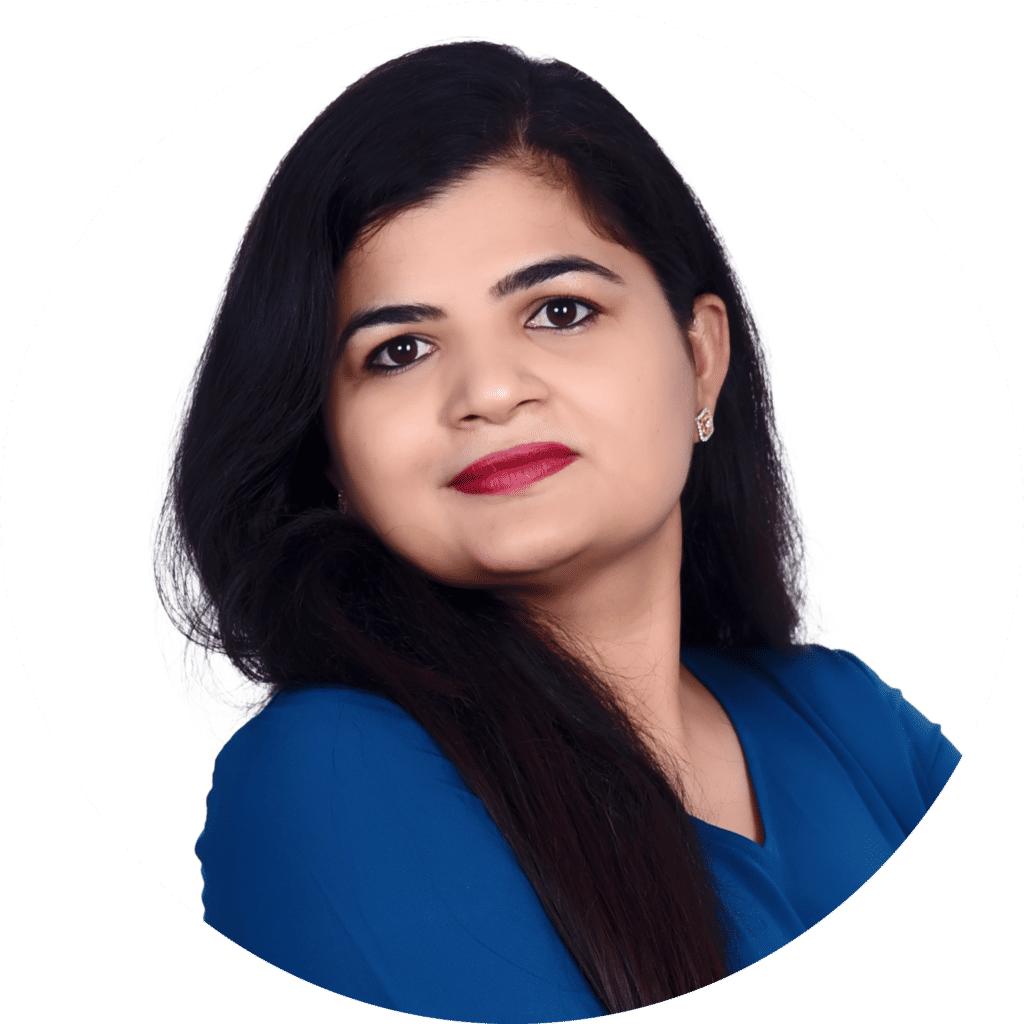 RASHMI SHARMA: Ms. Marvel of EdTech
Rashmi Sharma is Ms. Marvel (Carol Danvers) of the EdTech Universe. Her superhuman strength and stamina move around her math skills. She is a well-known personality on YouTube for teaching math. Ever since the beginning, she decided to be financially independent. This led her to start tuitions at the early age of eighteen. She left her job to be a full-time YouTube teacher and founded 'MathsTeacher' which is now a leading channel for school-level maths. With courage, persistence, and her unparalleled way of teaching, she gained more than 515k+ subscribers on YouTube.
When she was asked about her experience of online teaching, she told Yoof about her journey from a teacher of the coaching centers in Panchkula to a teacher on YouTube. She started teaching when she was in class 12, and now she has a teaching experience of almost 12 years. After 3 years of teaching in offline mode, she started to focus on her career growth and how she can reach more students for free. She realized, "As you know education is everyone's right and each student should get the same level of education." This urge of spreading education for free was the starting point of her online teaching career. She has observed several benefits of online teaching. There is no time boundary for the teacher as well as the students, the teacher needs not repeat her lesson, one can build one's own library of videos, the students can have quality education for free at their convenient time, and so on. There is also a scope of earning from YouTube through its advertisements. Exploring all these stairs she has climbed the position where she has today.
As our Ms. Marvel was asked to share her opinion on using technology in education, she emphasizes how tech-dependent she is in her career and life. She uploads her videos on youtube, has a website in WordPress, uses Kinemaster to edit the videos, and Amazon Alexa to keep a track of many things including her own channel. Technology helps her to reach a larger student base, and to communicate with them. Her students are spread across different platforms. These include social media apps like Facebook, Instagram, Google Classroom, WhatsApp, Twitter, and Telegram. With all these technologies and her unique teaching style, our Carol Danvers is the perfect woman of EdTech.
With the perfect mind of a teacher that is always ready to accept new changes, Rashmi Sharma concludes, "The world is changing very fast so I strongly suggest to all educators to keep themselves up-to-date with technology and use it for improving their platform and to cover a large audience."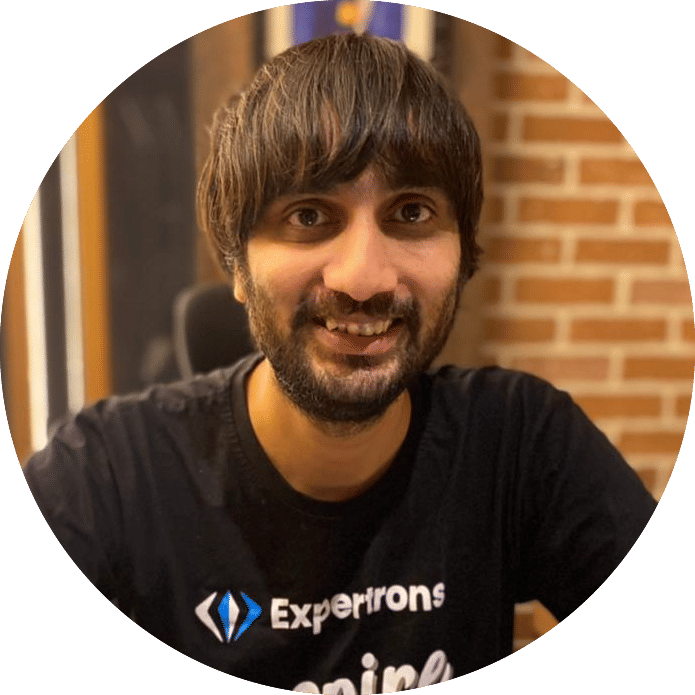 Jatin Solanki: The Iron Man of Edtech Universe
Jatin Solanki is the Iron Man of the edtech universe. Just like Tony Stark, he is a multi-skilled entrepreneur and inventor whose strength revolves around public relations, communication skills, and creativity. Both are engineers with a genius-level intellect. Mr. Solanki is the mastermind behind Expertrons, the world's first AI videobot platform for career hacks. He has won the Indian Leadership Award in 2016 and his brainchild Eduisfun got invited to the Global Entrepreneurship Summit 2017. Besides being invited as a guest speaker to multiple B-school events, Mr. Solanki also had the honor of being a TEDx speaker. This multi-talented personality has also won Nashville International Film Competition in 2011.
Combining education with games is one of the best ways to make learning easy, attractive, and student-friendly. Jatin Solanki is the co-founder of the gamified edu-platform Stepapp Eduisfun (backed by Amitabh Bacchan). As the name suggests, it aims to engage students in such a way that they experience education as an enjoyable and interesting process. When Mr. Solanki was asked about "How EdGame changed the world of edtech?", he reported to Yoof that he and his team have developed 40+ games to learn 60,000+ concepts to ensure students achieve their full potential. 60,000+ students across 53 countries around the globe are benefiting from these edugames. Mr. Solanki and his team have worked closely with the Maharashtra Government to implement the games across 16 Eklavya Residential Schools. This is how our Tony Stark with his special power, Ed-Games is bringing a gradual and revolutionary change in the world of education.
Jatin Solanki thinks technology in this era is an integral part of education and continues to explore new technologies that would complement education. His co-founded company, Expertrons (an IIT alumni venture) is the world's largest AI video bot-assisted platform for professionals to prepare for interviews & get hired through referrals. Expertrons has over 5000 experts who help the graduates to set their career goals and land their dream jobs. As the Avengers, the Expertrons are protecting our world from the powerful villain called unemployment. "Professionals don't want to click on 'connect' and wait or hope for someone to help them, or write an email and still wait for the right guidance. Neither do they want to read an anonymous career experience on Glassdoor, which may be from a different geography and not relevant to them. Video bots are the solution to the ever-growing digital dependence of the world", said the founders of Expertrons. No matter how strong the rising problems regarding online education become, even if it seems inevitable, we have Iron Man on our side.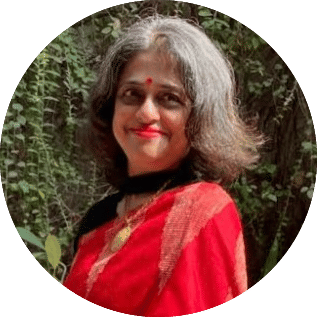 Maitreyee Bhattacharya: The Invisible Superhero
Maitreyee Bhattacharya is the Invisible Woman of the EdTech universe. Invisible Woman, one of the most powerful female characters created by Stan Lee, has the ability to protect the world while remaining invisible. Likewise, Mrs. Bhattacharya is the face of all those school teachers who remained mostly invisible to public eyes and fought for spreading education in the time of pandemics. EdTech was their common weapon of power. Maitreyee Bhattacharya is a Post-graduate teacher in Tagore International School,Vasant Vihar, New Delhi. She is an alumnus of Loreto House College and the University of Calcutta. She has also received several awards for innovative teaching.
When Mrs. Bhattacharya was asked about her experience of online teaching, her excitement with EdTech was reflected in her answer. "The transition to online teaching has opened a box of opportunities to use technology in different ways." She recognized that online teaching had become ubiquitous as a result of the COVID-19 pandemic. It is also an indispensable part of the education system today. She has accepted these changes as "an incredibly refreshing experience" because she had learned to reinvent herself as a teacher by exploring new technology in order to make the teaching-learning process enjoyable and effective. For her, it was a great experience adopting the child pedagogy to suit the demands of online teaching. She has thanked her school, Tagore international Vasant Vihar for providing the necessary training to make this transition to the online platform easy. She puts her experience of this metamorphosis as, "a journey of reinventing myself".
Maitreyee Bhattacharya has been in the teaching profession for twenty-five years, but she is a newcomer in the world of EdTech- a newcomer who has already mastered the art of using education in technology. So when Team Yoof asked her what she would suggest to those who are starting their journey in EdTech, she replied- "Using technology and conducting virtual classes can be a challenge but it is not insurmountable. A variety of tools can be used to make the teaching-learning process enjoyable. So go ahead and explore. Be a lifelong learner."
Rabindranath Tagore said that the main purpose of education is to remain curious. Maitreyee Bhattacharya, a true educator by heart, culminates in the same point, "Be a lifelong learner".
To win a war you have to understand your opponent. The fight is not offline education vs. online education, neither is it the old school of teaching vs. the new school of teaching. The whole country is fighting – against Covid, against illiteracy, against gender inequality, against unemployment, against the limitations of spreading education. We are all in the same boat. In these darkest hours, Yoof aspires to show you the rays of hope. Learn, follow, and move forward. "Rage, rage against the dying of the light", together.