To be a yoga or gym instructor can be a fulfilling career choice for those passionate about fitness, health, and helping others achieve their wellness goals. In India, where the fitness industry is rapidly growing, there are numerous opportunities for individuals interested in pursuing a career as a yoga or gym instructor. Here is a step-by-step guide or milestones that will guide you on how to become one, along with insights into the career prospects in India:
Personal Fitness and Wellness
Begin by cultivating a personal passion for fitness and wellness. Develop a strong foundation in yoga or gym training by regularly practising and learning from experienced instructors. This will deepen your understanding of the discipline and enhance your skills.
Education and Certification
Pursue a certification course from a recognized institute or organisation. Look for well-regarded yoga teacher training programs or fitness certification courses that provide comprehensive education in exercise science, anatomy, physiology, and teaching methodology. Reputed institutes in India include the Yoga Alliance, International Sports Sciences Association (ISSA), and American Council on Exercise (ACE).
Specialisation
Consider specialising in a specific area to enhance your expertise and marketability. You could focus on areas like power yoga, prenatal yoga, sports-specific training, functional training, or group fitness instruction. This specialisation will enable you to cater to specific client needs and stand out in a competitive market.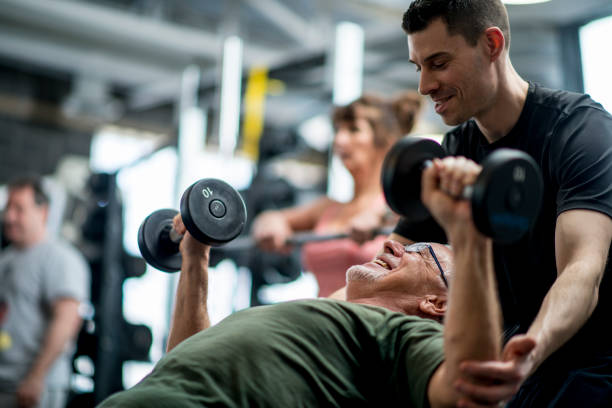 Practical Experience
Gain practical experience by working under experienced trainers or by interning at fitness centres, yoga studios, or gyms. This will allow you to observe and learn from seasoned professionals, refine your teaching skills, and build a network within the industry.
Continuing Education
Stay updated with the latest trends, research, and advancements in the fitness industry through continued education. Attend workshops, seminars, and webinars to broaden your knowledge and acquire new skills. This will not only enhance your credibility but also provide you with a competitive edge.
Obtain Required Certifications
Depending on your specialisation and career goals, consider obtaining additional certifications. These could include certifications in nutrition, personal training, group exercise instruction, or specialised fitness programs. The more diverse your skillset, the more attractive you will be to potential employers or clients.
Build a Clientele
As you gain experience and confidence, start building your client base. Offer private training sessions, group classes, or corporate wellness programs. Develop a unique teaching style and establish a positive reputation through word-of-mouth recommendations and online reviews.
Create an Online Presence
In today's digital age, having an online presence is crucial for attracting clients. Create a website or blog where you can share your knowledge, expertise, and success stories. Utilise social media platforms to showcase your skills, provide fitness tips, and engage with your audience. This will help you reach a wider audience and establish yourself as an authority in your field.
Career Prospects in India
The fitness industry in India is witnessing significant growth, with an increasing emphasis on health and wellness. As awareness about fitness and overall well-being expands, the demand for qualified yoga and gym instructors is on the rise. Opportunities include working at fitness centres, gyms, yoga studios, corporate wellness programs, resorts, and even starting your own fitness business.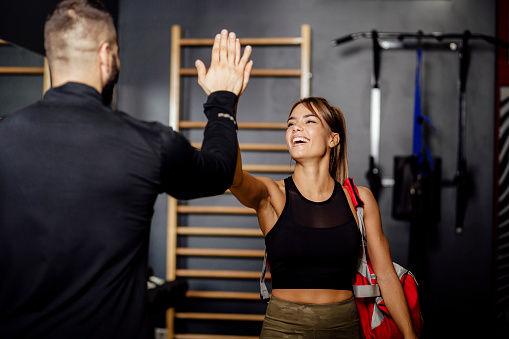 Some of the resources that can be useful are:
Fitness Education India
Fitness Education India is a platform that provides fitness certification courses, workshops, and seminars. Their website offers information on various fitness-related programs, industry news, and career opportunities in the fitness industry.
FitPro
FitPro is a professional membership association for fitness instructors and trainers. Their website provides resources, articles, and online courses to support professional growth in the fitness industry.
Kaivalyadhama Yoga Institute
Kaivalyadhama is one of the oldest yoga institutes in India. Their website offers information about their yoga teacher training programs, research publications, and resources for aspiring yoga instructors.
The Yoga Institute
The Yoga Institute is a well-established yoga centre in Mumbai, India. Their website provides information on their yoga teacher training programs, workshops, and resources for learning and teaching yoga.
Morarji Desai National Institute of Yoga (MDNIY)
MDNIY is a premier yoga institute under the Ministry of AYUSH, Government of India. Their website offers information on yoga courses, research activities, and publications related to yoga education and training.
Yoga Journal India
Yoga Journal India is an online platform that offers articles, tutorials, and resources related to yoga practice, philosophy, and teacher training. It provides insights into the yoga community in India and can be a valuable resource for aspiring yoga instructors.
It's worth noting that the income potential as a yoga or gym instructor can vary based on factors such as location, clientele, experience, and specialisation. In major cities and urban areas, where fitness trends are more prevalent, the earning potential tends to be higher. As you establish yourself in the industry, consider continuous professional development, exploring niche markets, and expanding your offerings to stay relevant and meet evolving client needs. With dedication, a strong work ethic, and a genuine passion for helping others achieve their fitness goals, a career as a yoga or gym instructor in India can be both rewarding and promising.