"The colors live a remarkable life of their own after they have been applied to the canvas." – Edvard Munch, Painter of 'The Scream'
Colors are everywhere. In the first ray of sunshine that touches the dewdrop on green grass, color reflects and beauty finds its home. Every little step, every moment of our life is filled with colors- sometimes brighter, sometimes darker. Though there are only 11 basic colors, i.g- black, white, red, green, yellow, blue, pink, gray, brown, orange, and purple, the actual number of colors is undefined. Every time you mix any two newly invented colors, you'll get a newer member in the color family. Therefore, the chronicle of colors will forever be a mystery for us. Now, we will take an odyssey in the realm of color – we'll explore the color-stains of our past, we'll turn the pages of some untold stories about colors, and then we'll halt at the station of offbeat careers that are related to colors. Bon voyage!
The Color-Stained Past
There exist several theories about the history of colors, but have you ever thought about how colors played an important role in shaping and symbolizing the major incidents of history? Let's solve the mystery of the shades of history.
Since the first days of the history of human civilization, we have seen the natural tendency to polarize our past, present, and future in black and white, good and evil, friends and foes. Scientifically, there is no such color as black or white but there are all the rainbow colors within these two shades. Likewise, in reality, too, you can not segregate the different shades of any historical incident, or person and tag them as completely 'good' or 'evil'. If we try to revisit and portray the history of our mother earth with nothing but colors, the first color that will occur in our mind will be blue, the color of the early ocean and waterbody. Then it has gone through the volcanic red, and snowball white. The green and multi-colored lives came into existence, and gradually we got this beautifully colorful home where we live.
Painter- William Taylor.
The first trace of color for purely artistic purposes can be found in prehistoric cave paintings. A basic palette of 5 colors- red, yellow, brown, black, and white- was made out of the soil, animal fat, burnt charcoal, and chalk, approximately 40,000 years ago! Then people started to live in a group on the banks of the river, they learned to cultivate. History learned the golden color of harvesting. And then, the power politics started. Red, the color of blood, began to be associated with power. From that day, red played the role of a protagonist in the history of human civilization. On one hand, it symbolizes the brutal history of bloodshed and wars among the power mongers, on the other hand, it represents the positive power of protest and rebellion- the struggle for independence. Likewise, black and white also have their own meanings in the social and political context of human civilization. Specifically, the age of colonialism can be seen as the age of white dominance over blacks. Though that era has ended, we are still carrying the traces of post-colonial hangover. Even now, we have to come on the street and shout out loudly that black lives matter. Ironically, white is also associated with purity, goodness, heaven, innocence, and virginity!
There are multiple layers in this color symbolism of history. From pink to rainbow- every shade has its own story. Now, we will unfold the rusty pages of some untold stories about colors.
Secret Stories on Colors
The Status of Blue:
Blue color nowadays is associated with aristocracy, a person of noble birth is said to be of 'blue blood'. But, do you know there was a time when this color was seen as a low-class color? In ancient Rome, the blue color was worn by the working class while the wealthy wore white, black, and red. But then, how did blue gain its royal status? That old opinion on the color blue changed when it became the color of the cloak of the Virgin Mary in the 12th Century. With the spread of that image, blue became the color that demands respect. However, the word 'blue blood' was associated with the aristocrats because most of them used to have pale skins, and the blood vessels can be seen through the skin in blue colors. Interestingly, in our time, blue is voted to be the most favorite color in the world.
The Riddle of Red:
There are several interesting facts about the color red. As you know that Red has the longest wavelength among all the colors, it is the first color that a baby can see. Red is the color of power. Judges of the Middle ages used to dress in red-colored robes. Interestingly, Adam and Eve are portrayed in Red clothing when they are expelled from heaven. Moreover, the color of the 'forbidden fruit' was red too. That is why red is the color of temptation and lust. Lastly, though blue is generally the favorite color of men, they find red more attractive. Strange is human psychology, and the mystery of colors remains stranger!
Eigengrau:
Yes! That is the color that your eyes experience in darkness. It is also known as "brain gray". Eigengrau is the dark gray color that you can see as soon as you turn off the lights. It is lighter than complete darkness. It helps our eyes to adjust to the absence of light.
Cow Pee in Harvard Art Museum:
In Harvard Art Museum, there is the Forbes Pigment Collection, a vault of more than 2500 pigments that chemists and historians use to learn more about how artists have used materials through centuries. In this collection, Ball of Raw Indian Yellow is proudly announcing its position. The story goes that people in the village of Mirzapur in Bihar used to feed their cows mango leaves, and then collect the yellow urine of the cow to produce the raw yellow color. 
However, we have to go beyond the boundaries of myths and stories. For the youth, life gets its true color when one can turn his passion into his profession. So, now we will throw the spotlight on some careers that are inspired by the colors and passions of the blooming generation.
Careers Inspired from Colors and Passion:
Interior Designer: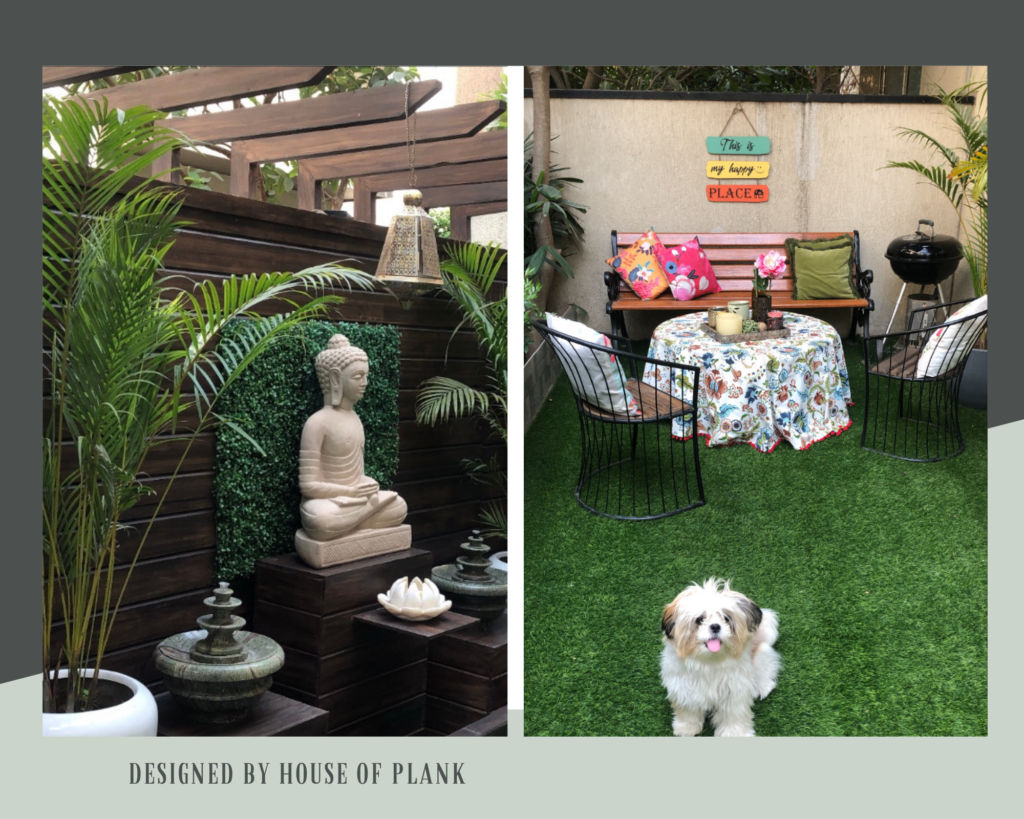 From the Tom & Jerry or Disney days to the last breath of our life, we love to imagine a beautiful "home sweet home" for us. According to the census, there are 4000 cities and towns in India, and the expenditure on quality life by the urbanites is increasing. So is the need for interior designers in India.
Interior designing does not mean designing and planning the look of one's residence. There are several options for it, such as furniture designer, exhibition designer, architect, lighting designer, textile designer, kitchen designer, production designer, etc. So, you can choose your room of comfort to work upon!
Salary: For beginners, the average salary is 4 lakh per annum, whereas the average earning of a senior interior designer can be up to 30 lakh per annum.
Shades of Skills:
Learning about technical things, like- electricity, load-bearing walls, or plumbing courses may not be exciting for a creative mind, but it is necessary to be an interior designer. In-depth knowledge of technical drawing, space design, furniture design, knowledge about materials are must-haves for an interior designer. Good communication skills, and the efficiency of keeping up with the trend act as added advantages in this profession.
Prospect: A research by 'India Today' shows that currently 1 lakh interior designers are required in India, including freelancers. In a post-covid situation, the tendency of renovating vintage houses and making them a destination for weekend trips is very much in trend. This has opened a new door for interior designers.
Know the Pro:
Sarthak Suri, Interior Designer
sarthaksuri28
House of Plank run by proprietor Sarthak Suri is a sustainable Design House catering to modern-day landscaping requirements in Commercial and Residential premises. Being an Upcycling Design Studio – Our main goal is to offer a sustainable construction plan to our clients to help them build up a green area in their premises for recreation purposes. We also promote the 3 R's to Reduce, Reuse and Recycle to help save the environment by following standard quality at less wastage and a cost-effective price.
Painter: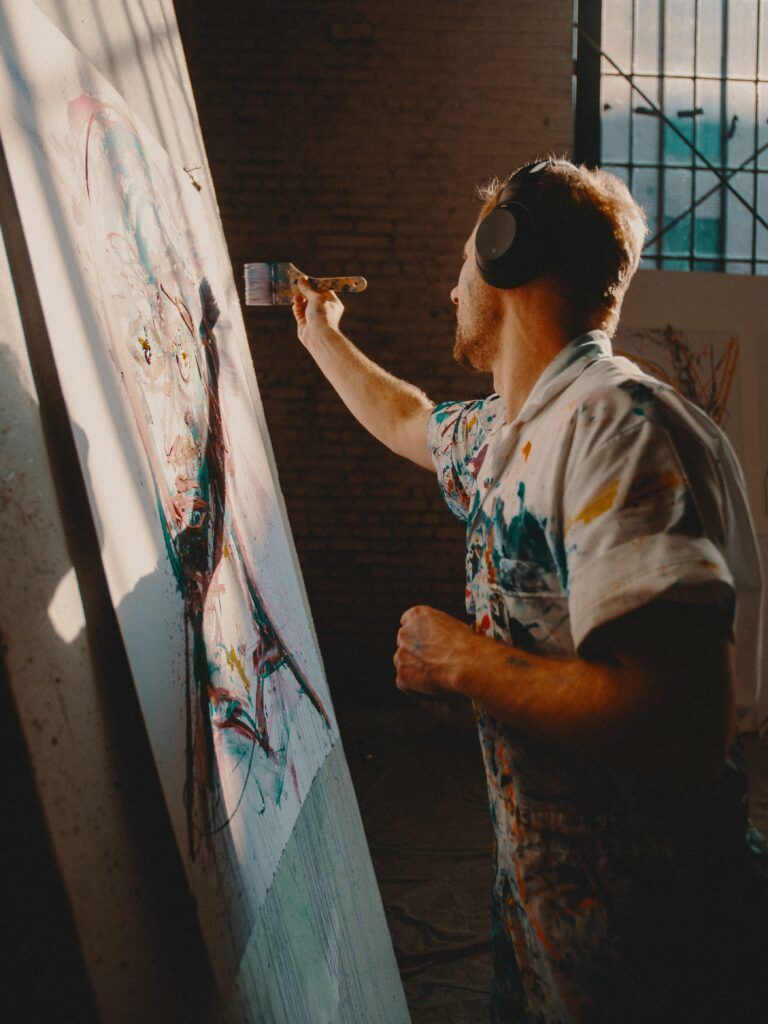 Almost all of us have an artist inside. Some paints with spices in his or her kitchen, some paints on walls, some on clothes and some on papers. Indians are great admirers of art, but when it comes to choosing art as one's profession, we do not dare. So being a painter may be common in this country, but choosing painting as one's profession… Well, you need a spine to do that! However, the list of careers related to colors and passion would be incomplete if we do not include the career of a painter.
Salary: According to payscale.com, the average salary of a painter in India is 3,53,749 per annum. Actually, the income varies according to the institution or working ground of the painter.
Shades of Skills: To be a professional painter, a degree from any Govt. Art College is the best option in India. For that one has to crack the admission test of that college where he aims to learn. One can choose his area and preference of further study while pursuing the courses of BFA. However, the certificate or stamp of any institution is not mandatory to be a professional painter. All you need is your originality of imagination and execution.
Prospect: Apart from the respect and fame that time can not take away from a painter, there is also the scope of earning a good amount of money at the end of a month. Almost all the schools hire a painting teacher. So there is a huge need for painters in educational institutions. Moreover, they also build good careers in the printing industry and fashion industry while working as a cartoonist for newspapers, as an illustrator for books and magazines, and working with fashion designers.
Know the Pro:
Krushna Chandra Sahu (@sahukrushna), Painter
"My works are scenes from mundane activities of Human life. I take candid pictures, it's kind of a visual diary for me. Then manually or in Photoshop I make the final layouts ready for the painting. I love the sensibilities of water and oil color. In this work a middle-class man reading a newspaper sitting under a metro pillar on empty Delhi roads. I try to hide the character's identity most of the time and try to create some abstraction through realism. In my works, I question the meaning of human existence."
Title-Man reading newspaper, Delhi Series (2017)
Medium-Oil on canvas
Photographer: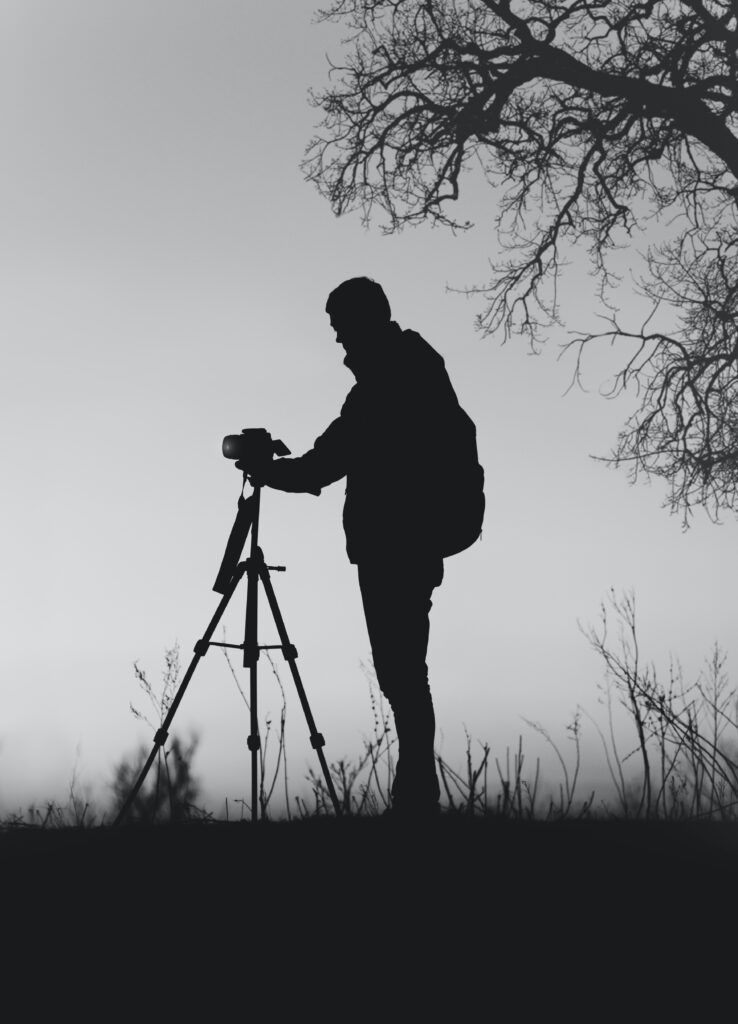 In this fast life, sometimes we feel the utter need to pause for a moment, look at the melting sun behind the bougainvillea tree and take a snap. We love our favorite moments to be frozen and make memories, because "memories bring back, memories bring back" all we love. If you want to take this as a profession, one thing is for sure- you will be the salesman of memories and moments.
Salary: According to Payscale the starting salary of a photographer is 3.5 lakh per annum, which you can increase up to 11lakh per annum with skills and consistency. Salaries also vary depending on the designation and on which area you are choosing to work, i.e- video editing, photojournalism, product photography, etc.
Shades of Skills: To be a photographer one must have a working knowledge of the basic things of photography, such as the rule of thirds, shutter speed, aperture. A certificate or degree course on photography would help you to build a good portfolio for this profession. There are several top colleges to pursue your dream career, such as Delhi College of Photography, Light and Life academy of Ooty, National Institute of Photography of Mumbai, etc. However, the skill that differentiates a good photographer from an ordinary one is the skill of vision- how one sees the subject.
Prospect: Sorry to interrupt the dreamy tone of this job, but nowadays there is a cut-throat competition in the career of photography. So, before choosing it as a profession this point must be taken into account. However, the growing need for photographers in the film industry and media houses gives a ray of hope for all those who dream about this profession.
Tattoo Artist: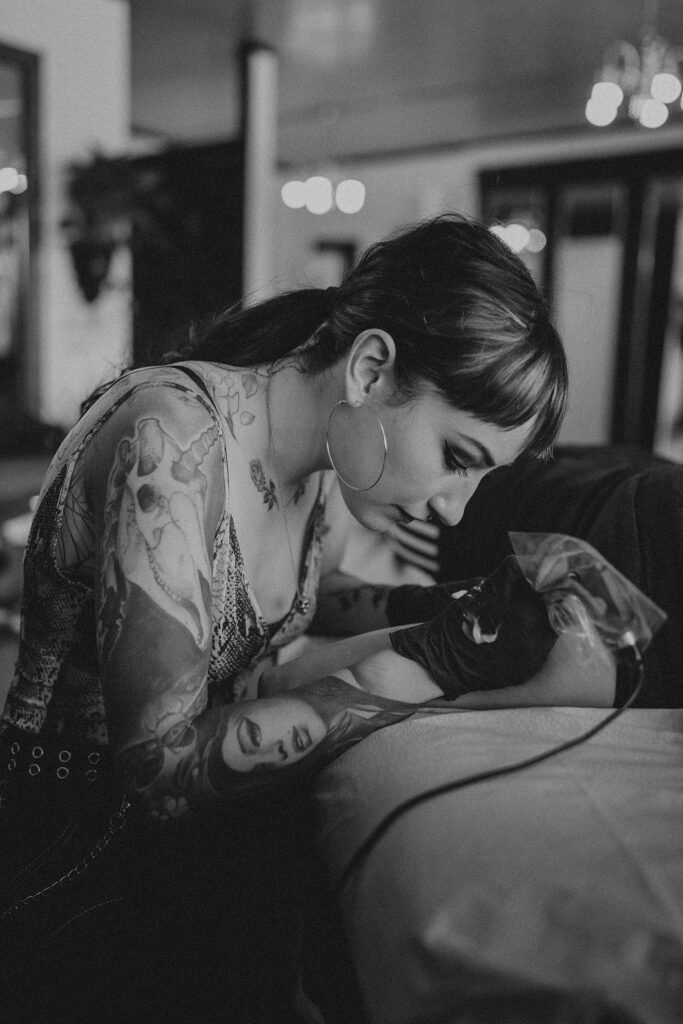 Gone are those days of Shakespeare when people used to say, "Mark my words" in vain. Now you can mark any word or symbol literally on your body. People who do this creative job are known as tattoo artists. However easy and simple it sounds, it involves a lot of hard work and patience. The tattoo artist has to sketch the work as per the client's requirement and then draw the particular design on the client's skin with needles. Naturally, the work is very detailed and intricate and takes hours of time.
Salary: The average starting salary of a tattoo artist is 3 lakh per annum. However, with the experience of some good works, it increases rapidly and goes up to to 12 lakh per annum.
Shades of Skills: The career of tattoo artists requires different types of skills. General sketching and drawing skills and having a steady hand in it are a must. One also has to have a working knowledge of anatomy and physiology. Good command of art, culture, and history is also required to prosper in this profession. You must work on patience and the ability to understand the client's needs if you want to be established in this career.
Prospect: There is a growing need for professional tattoo artists in India, but India does not have many good institutions to teach this thing. So, if you are good at doing this, you do not have to face much competition in the market. Also, some of the renowned tattoo studios have started courses for beginners, intermediate, and advanced level students. They are also hiring tattoo artists with in-depth knowledge, original thinking, and good skills.
Know the Pro:
Bruna Freespirit ( @bruna_et_spiritu)
Tattooing as it looks like a very cool profession from the outside, is actually not an easy job to do. One needs to be very patient and hardworking to become a tattoo artist, everyone says that tattoos are costly, a single 1-inch line costs people 1000 bucks, but the hard work behind that is impossible to imagine. One needs to do and learn a lot to become an artist, things like tattoo designing tattoo placement and then creating a neat work out of that is a very tough job, only one who has a passion for it can become an artist. In my career, the LGBTQIA community has helped me a lot but getting inked from me. I am glad for all the support I get.
---
In the color wheel, you have to give equal space to every color to get a bright white when it is rotating at a fast speed. That is the secret of a bright future also. You have to maintain a balance between every shade of your life. No color should surpass another. No time to delay and waste. Turn the wheel… Eureka!